If you need to renew your driver's license, you may want to get a REAL ID. The REAL ID Act, passed by Congress in 2005, enacts the 9/11 Commission's recommendation that the federal government set minimum security standards for state-issued driver's licenses and identification cards.

Beginning October 1, 2020, residents of every state and territory will need to present a REAL ID-compliant license/identification card, or another acceptable form of identification (such as a passport), to access federal facilities, enter nuclear power plants, and board commercial aircraft. Although implementation has been slow, states have made progress in meeting the REAL ID Act's recommendations. A majority of states and territories, along with the District of Columbia, have complied with all REAL ID requirements. The remaining noncompliant jurisdictions have been granted a temporary extension from the Department of Homeland Security.1 Continue reading →
Automakers and start-up companies are betting that today's generation of drivers will embrace a new model of temporary ownership called a vehicle subscription service.

A vehicle subscription service offers an alternative to buying or leasing. You don't have to sign a long-term contract or commit to just one vehicle. Once you join, you typically pay an all-inclusive monthly or sometimes weekly fee that covers the cost of using the vehicle you choose, including insurance, routine maintenance, roadside assistance, and a warranty. You then have the option of swapping out your vehicle periodically, depending on the terms of your subscription. Continue reading →
Your employer-sponsored retirement savings plan is a convenient way to help you accumulate money for retirement. Using payroll deductions, you invest for the future automatically, following that oft-noted advice to "pay yourself first." But choosing to participate is just one important step. Another key to making it work for you is managing risk in your portfolio. Following are five ways to tackle this important task.

1. Know your personal risk tolerance

Gauging your personal risk tolerance–or your ability to endure losses in your account due to swings in the market–is an important first step. All investments come with some level of risk, so it's important to be aware of how much volatility you can comfortably withstand before choosing investments.

One way to do this is to reflect on a series of questions, such as:
How well would you sleep at night knowing your retirement portfolio dropped 5%? 10%? 20%?
How much time do you have until you will need the money? Typically, the longer your time horizon, the more you may be able to hold steady during short-term downturns in pursuit of longer-term goals.
Do you have savings and investments outside of your plan, including an emergency savings account?

Your plan's educational materials may offer worksheets and other tools to help you gauge your own risk tolerance. Such materials typically ask a series of questions similar to those above, and then generate a score based on your answers that may help you choose appropriate investments.

Continue reading →
This year one of our goals is to double check all of your beneficiaries for you. 
During tax season your tax preparer may inquire about any retirement, life insurance or other accounts that might require a beneficiary.  We recently learned of someone who's mother passed away in 2010, and the only beneficiary on the account was her father who had passed away in 1995.  Unfortunately this means any money in the account will go to probate and or the estate, and be taxed much higher than an IRA should be taxed.  
The review may have to be done after tax season, but we feel it is a vital part of both tax and financial planning.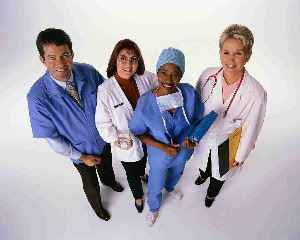 If you are without health insurance because you have been laid off, your employer no longer offers this benefit or you have lost your job please call our office so that we can help you look into some affordable  options for you.  The quickest way to bankrupt your family and your extended family is to not have health insurance.  Please give us a call at 269-795-3387.